Bits (Stainless Steel/Copper)
Stunning Quality  Stainless Steel/Copper Bits..
   Comfort Snaffles, Western Dee bits, Eggbutt Snaffles, Loose Rings etc
All  with Copper inlay and made from very High Quality Stainless Steel
Visit our eBay shop….  http://stores.ebay.co.uk/Heritage-Custom-Made-Saddles/_i.html?_nkw=bit&submit=Search&_sid=165909080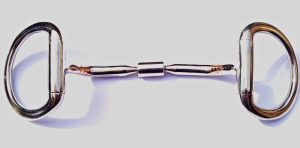 Very high quality, like Myler & Neue Schule but a lot less £££ss! RRP £55. FOR SALE AT £29.99
No products were found matching your selection.